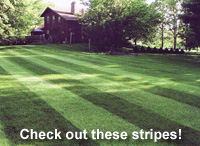 My name is Jim Jerome and I own and operate J.Jerome Landscape Services, Inc. I started back in 1996 in Mansfield, Massachusetts, with one small truck and a mower. There wasn't much money for advertising, but I was told word of mouth was the best advertising and it was free. As Mansfield grew, so did my business. My reputation was solid in the community and I ran with that, and still do today. We are considered by many as a local favorite.
Today we are much larger. We do all types of landscape work in all the surrounding towns in the area. Now I know any company can grow when there is a demand for this type of work, but not all can hold on to a reputation like we have. We are still getting positive feedback no matter how many more accounts we add to our list.
Our positive feedback from our customers is a direct result of our staff. I hire only experienced, well trained and most importantly, positive people. Many of our customers know our workers by name and are comfortable talking with them about ideas, solutions, or concerns they may have. I take good care of my employees and they are happy here. In return, they take good care of the customers.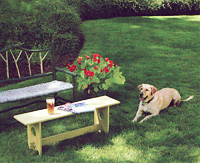 We also purchase new equipment every two years so that we have no problems with breakdowns. Breakdowns are not good when you have a mow list of over 200 lawns per week. We replace trucks every 4 years to keep them looking new and again to avoid breakdowns. Breakdowns are not good when you have a plow list to complete and the snow is coming down 2 or 3 inches an hour. In 14 years, we have never failed to complete our duties every week, or every snowstorm no matter how bad the weather may get.
I am very proud of my employees and my company. My hope is that now you can see how important our reputation and customer satisfaction is to us. I also hope that you will call me for any landscape needs you may have. Thank you so much for choosing J.Jerome Landscape Services. See you soon.

Sincerely,
Jim Jerome